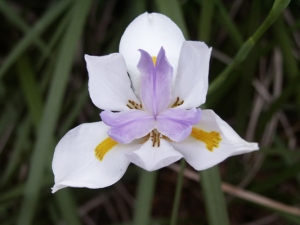 The African Iris is a great addition to any landscape. A mature Iris plant is about 2 feet tall by 4 ft wide and has characteristic sword shaped foliage reaching up and fanning out. It comes in a few of like Lemon Drop (yellow), white, and a deep purple. This evergreen perennial is extremely resilient to drought sun and neglect so it's definitely a good option if you…like most of us…don't have a green thumb.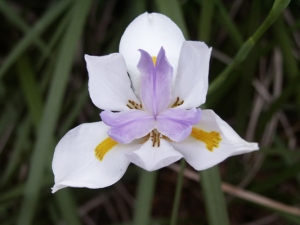 I use Iris plants in my landscape as borders and ground cover and when they bloom it is really something. Recently, a customer needed something to fill the empty space around her pool enclosure and asked what would be a favorable option. I used the Lemon Drop colored African Iris placed in a triangular pattern to border the enclosure. It turned out beautifully and really accented the surrounding plants and pine-bark mulch.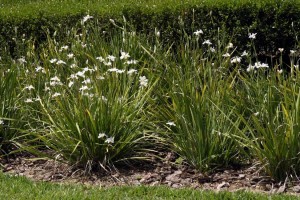 Right now is a great time to plant this evergreen perennial in Central Florida. The weather is warm enough to establish healthy growth (provided that they have ample water supply) and the plant is currently blooming. If you would like to add some variety to your outdoor space, contact Green Leaf and ask about the African Iris and other landscaping/plant options. Until next time, enjoy this lovely spring weather and  take a look at this picture taken recently of a White Iris planted in a customers yard.